Life has been a bit crazy & busy with the holidays coming up. I apologize for the lack of blog posts lately. I have some pictures I'm dying to post, but they are of the Christmas gifts I've made for my nieces and don't want to risk any spoilers! But even with how busy I've been, I scratched out a few moments to whip up this little Cupcake Nubbin as my entry for the
RNEST Monthly Challenge for December
. The theme for this month was "Culinary Trends & Sweet Treats". I could have done a gingerbread man, but that seemed almost too obvious of a choice! Plus I've noticed that cupcakes are pretty popular lately...play food as well.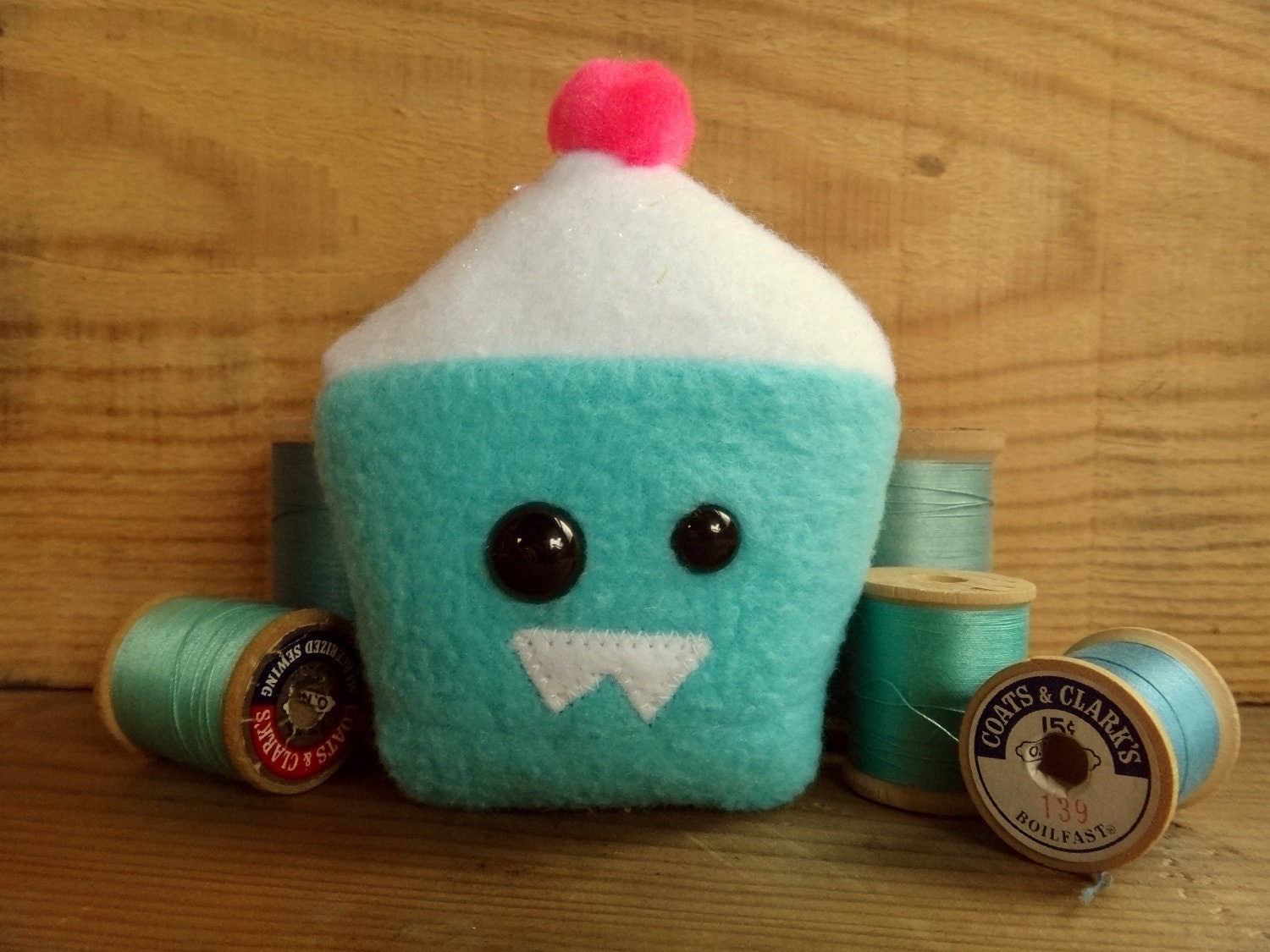 Please take a minute to go over to the
RNEST blog
and cast your vote in the poll in the upper-right hand corner. (you don't have to register for anything, just click your choice!) I'm the last entry listed.
I made this little guy in a rush, since I'd forgotten about the challenge until the day before the deadline to enter, but I'd like to make another version of the Cupcake Nubbin...one that is a little more of a round 3D cupcake. This guy was done in more of a "pillow" or "sandwich" style. I'm looking forward to trying out designs and maybe making them a new line of Nubbins...which may be crazy of me...my newest "specialty Nubbins", the Barn Owls and Ninja Nubbins, have been immensely popular! I've sold out of almost all of them at the last few shows I did this year. I probably don't need another product line, I have so much on my plate already...but I keep thinking of more ideas! We'll see. Maybe I'll offer certain Special Edition Nubbins seasonally. ;)