My mother has been clamoring for me to upload
this video
of us in the new
Anthropologie
store in Eastview Mall in Victor, NY. I've always heard about Anthropologie before on home decor blogs like
Apartment Therapy
and
Design Sponge
, but I've never been to a store before (I guess the one in Eastview is the only one in New York besides the one in NYC.) I absolutely loved it though. This quote says it all...
"We're too fat for the clothes, but we love the housewares!"
They got some
sweet doorknobs
and other hardware! They have the kind of stuff that would look great in my 100 year old house.
This doorknob
is Mom's favorite...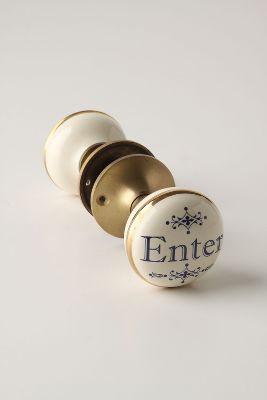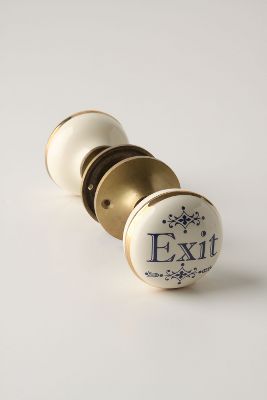 Although my mom and I both are way too thrifty/frugal to pay $42 for a doorknob! My only issue with Anthropologie is that it is pretty pricey. But it IS so cool!